Greetings
January 1, 2023

Last year, we welcomed Koki.

Including the unresolved novel coronavirus infection and Ukraine, it was an unforgettable year for me.
As we enter the new year, I want to cherish the step in front of me every day.
We look forward to working with you again this year.

I wish you all good health.


---
2022

年1月1日


Happy New Year.

Last year was also the era of corona.
As we experience a pandemic that is said to occur once every 100 years, this year may be a good year to think about the values and awareness of society, organizations, and towns, as well as cultural things, that we have enjoyed.
I want to make this a valuable time to prepare for the "disaster" that may occur in the future, and to think positively about the transformation of people.

This year, I hope that the coronavirus infection will become just a "cold" and wish you all good health.

---
2021

年1月1日




新年あけましておめでとうございます。



Last year was a year 1 with the new corona infection, but at the beginning of this year, I wish you happiness and the well-being of society.

Come to think of it, human history may have been the history of the fight against the virus. It can be said that about 100 years have passed since the era when it was called "Spanish cold", and now it is finally the age of wiz influenza. I hope this year will be the era of wiz corona in the true sense of the year.
Is the Afta Corona a before corona? You may need to ask.

---
2020

年1月1日




新年あけましておめでとうございます。



Last year, the damage from heavy rains and typhoons made me realize the earth's "climate warming".
I have to say that our current guise is a very short history.
We may be able to pay a little more respect to the life form of earth with a long history that makes us feel faint.

The outbreak of civilization almost purely occurred. It's not always the case when you start walking as a culture. If it's called culture, it's not all right. I think it is necessary to always add a verification attitude to the variety of turbidity, what cultures create, and its values itself.

It is an Olympic year, and it is a Tokyo Olympics. Tokyo was last in 1964. I have a lot of thoughts.

I wish you all the best this year.

---
January 1, 2019


新年あけましておめでとうございます。



Last year, the painful incident of "aori driving" became a lot of talk.
A few years ago, I went to a house call by car and got out of my way. I had no power to get out of my car and walk ed to the patient's house. It is a road that i visited by car many times before, but the scenery seen is different when I walk. I remember being surprised that the scenery passing by by car and the scenery you can see while walking are so different.
It has been a few decades since Japan became a car society. Before and after that era, I feel that some kind of Japanese spirituality has changed. Of course, if the environment or "device" of the age changes, it is natural for good or bad.
Fifteen years have passed since it opened.
This year, I want to try to see the surrounding scenery while walking.


---
1/1/2018


新年あけましておめでとうございます。



Last year's Nobel Prize for literature was born in Nagasaki, British Kazuo Ishiguro said. The Japanese first Nobel Prize writer Yasunari Kawabata. Lecture is "my beautiful Japan". Suppose that in the globalization of the current was at that time what felt like what you want to pin and Japan, such as what is a beautiful Japanese. "Nationalism" is wrapped in a thin film (Ryotaro Shiba), in what will rip at once. Peel out and it brings "discrimination" and "Division". Level-headed character and beauty of the Japanese want to think and feel.

We wish sincerely for the wishes.

---
2017

年1月1日


Happy New Year.

"Tolerance" and believe that "intolerance". To clearly separate these two somewhat feel endangered. It is true that principles should take care. I think on the other hand, society is too much intolerance in that matter.
More than 30 years ago, but for a book from his mentor, and "don't blame me" in the autograph on the back cover. At that time and the "kannjo" couldn't read properly. Now, the only meaning of "excuse" are beginning to think.

So again this year, we will better, for those who wish.

---
Nishinarita clinic
Nishinarita, Director

---
---
2016
年1月1日
新年あけましておめでとうございます。
To caricature artist, yamafuji, Shoji said approximately the following like the funny story.
"Besides a famous climber in another few meters from the top place to feel back
Or in it's courage that was coming. Civilization, now placed our horizons, maelhorid here once, back a little when I think of you. 」
At think progress of civilization and that it would be useful, only that it is more efficient to pursue, if it is a little suspicious, take you might be. You might have the courage to turn back the maelhorid. You feel like such an age.
I wish to become, once again, everyone's for bright, seafood.
---
< 1/1/2015 >
新年あけましておめでとうございます。
Last year was different. This year on medical way to strive steadfastly.
From new year's hard talk is sorry, but "modern" or economically speaking capitalism which is when around from began what. If, invention of the Watt steam engine, developed from the late 18th century that is from at most and will be approximately 250 years ago, that should mean. After that, coal and oil from moat that big business is expanded and became the driving force of capitalism in terms of social infrastructure. Speaking in terms of Japan after World War II, the so-called white goods leads to the spread of home appliances, automobiles, followed by industries, mobile, PC, Smartphone, personal consumption towards. Well, what would come next in personal consumption. Economic growth and prosperity, key says domestic demand, private consumption and politics. Consumers to ask for what you do not know. Get supported by domestic demand specific individual or what is the "product". "Eco-friendly" is one strategy, the choice was. Natural energy will cover the House power as "batteries". In a family of one. Dream? After the earthquake, many people dreamt of and it is not around? Unfortunately it seems solid rock regulations and systems has not changed. What is the continuation of the dream. Is what you want.
Happy new year everyone who wishes we sincerely.
---
2014
年1月1日
Happy New Year.
Our hospital celebrated the 11 last year, celebrating 10 years.
Of long, short, speaking of personal thoughts quickly said that was a good 10 years. However, if one can be proud also to reflect on what other whatnot, I remember.
In the past decade, social events.
East Japan earthquake catastrophe no forget what to say.
Buzzwords-last one single became famous in the TV drama "jeje's" that was the word. Come to think of as per Sanriku, kesen dialect that is 'standard language' becomes one of only 100 years too only. Words at the end of the Taisho period, from the current Mt. Atago, Tokyo's NHK broadcasting Tower, shed as a radio broadcast is the beginning of a standard language as a spoken language.
Get the culture of the dialect of the region received a direct hit in the earthquake, and its background, forced deep thoughts.
Now celebrating 11 years is just mediocre, but don't forget the spirit of the origin, toward the next decade followed by the body as long as the sincere care and quietly go.
Thank you again this year.
---
2013
年1月1日
新年おめでとうございます。
Is a personal matter, but last year was a "family member". In the Analects of Confucius says "wearing". It seems to mean cultivation and management should, to understand anything.
Without saying a Word and not a ground that is so over my.
Try stand two years from East Japan earthquake. Physical-Hing and slow the strong concerns of I just don't think. That, wrote in last year's new year's greeting, but important changes in awareness of each employee, generally, culture, or vague so far and values of things enjoyed, and social transformation to whatever would not to have learned nothing from without, I think. Now I'm sorry no spirit of 20000 people.
Put cautioning oneself, while their own externals are looking.
To everyone for a healthy year, we celebrate sincerely.
---
2012/1/1 Days after the earthquake

Let's stop to say "happy new year". Going to stop say "Cheer". Situation of the victims of the word "ties" is a good word, but is not harsh, an easy, think what part of the country in the sum. This area was devastated. Experiencing a difficult situation, or the suggested that the many us still were, while having infinite stress.

I feel "aftermath" a new era has begun. In the past it had or will have the affected culture, point of view, the idea that transformed little by little and I'd put it, the. I also think so it should be with.

Only in this era to 奇貨 No. Pessimistic or optimistic or not. I was somber and will fulfill the thing as a medical person, but does not. In the dawn of a new era of the "aftermath" this year seem to be worthy of a good year, hope.


---
2011
年1月1日
A happy new year.
We wish you health and happiness.
Ministry in himself and so there is a lot of bright events this year. I think that was in a strong sense of blockage like suffocating in it that much last year thanks. My issue will be managed by individuals but in the situation of the period mekezu is prepared to move forward
Last year was an eventful year of the Sumo world. That winning streak among yokozuna, hakuho is fine as well. Very late as said, more than the Japanese owner of the spirit of Japan, blowing away the superficial ethnic feelings, to praise. The wrestlers respect white Peng himself always the mouth of the great yokozuna futabayama. 69 when the losing streak and "we still trees chicken enough without.(Ware mockeinioyobuzz) and is famous for that. Chicken for Cockfighting is the weakest of shamo and intimidate the opponent often screamed, almost at random (by swashbuckling according to the Sourcebook "Zhuangzi and extra"I"" shamo)). Aren't the large menacing voices shamo (also, shamo excited looking at others). The shamo motionless and then become stronger, only keeping one eye on the opponent (to stare, shamo). And the wooden cock is going on. Shamo as wood carving and almost quiet, like thin even exist.
Alright, I as a doctor as human beings, how about chicken? From hakuho defeated futabayama the in regards to each season. Of course, wooden chicken enough without.
Also this year we thank you.
---
2010
年1月1日
A happy new year. I pray for your health.
Now a while but realize the importance of "health". Has the desire that at the same time also 致saneba further more I have been fought against the sick and those in the new.
It was a 'new' year last year. There was regime change in Japan or the United States. , And 'new' in the system, such as the introduction of a jury system in our country and in the world of sports man unexplored was Ichiro and Volt records. And the current progress of H1N1 influenza. I thought about the flu, but I remain as a disease to be overcome until the last man's diseases caused by viruses to flu. Wright also does not start. Collected wisdom, quietly but falls to no. To win a new wisdom, often the virus now in the future 10 minutes can be sure.
Hope the new year is literally one step of the 'new' future to be the. In speaking about me, private as well as public figures still in the "developing" Recognizing that there is 'new' high.
Also this year we thank you.
---
2009
年1月1日
A happy new year.
Our hospital is 5 years have passed since the opening. Sense of "another five years" and "still five years ' of consciousness and half-and-half is somewhat mixed feelings. No satisfactory fact remains, but more in barrel one to yourself and the medical treatment. Has established a system receives a third-party evaluation and patient testimonials in large hospitals, private clinics will not quite so well. But in responding to serious among patients who face "KY", so please bear with us when you do not.
Doctors 'lack of social common sense"may be one further refining the sense that deepen the common sense more than it wants to the commandments of my day to day.
Anything dark depression years was the last horrific incident. Last year's Kanji is "weird", but of "change" this year is the result. "Hard" not to be "modified", I hope the and
Is committed per year starting in the sixth year, strong, new to endometriosis.
Last but not least, hope we people sincerely.
---
2008
年1月1日
A happy new year. Our best wishes for those who wish.
Felt in practice each season last year, was a "mind-body" problem. Concerns have previously been in me is particularly strongly felt last year. Complex and all the world's original system collapses, or is originally not values to rise. You get things in order, not in reverse. Be realized said the word "stress" society is a long Word, but these days, more and more will be in many people. Why do? Let the expert analysis.
Try ill health is also quite impenetrable to matters of the heart. Matters of the heart, or even trying to solve in the medicine. I think medication is important, but will need another approach or something. It was a year that bashful heart. Not many people don't, of course, in my doctor for heart problems, "mind your business" feel. I can cure for the illness of the body in the hope to keep giving peace of mind as far as possible. Limited practice time, so accustomed to power how much is concerned. Please approach the can from home. Another
From direct mail is fine. It is a dchyf635ybb.ne.jp.
Also this year we thank you.
---
2007
年1月1日
A happy new year.
To everyone who this year good year for hope.
Innovation in practice, three years have passed. Quick feels of the days and months pass.
I think many of you know, the Earth calendar. About 4600000000 years ago, and was born in the Big Bang universe. That "new years eve" that begins to exist on this earth, life seemed to be too much time of 0: 00 a.m. 12/31 and is around June. The dinosaur is a 12/24. Mankind was born, civilization seemed to be to produce a "civilization and enlightenment", just minutes before the new year's Bell is the industrial revolution is that of the 11:59. If you think about it, this big time axis in only few decades of each other to share time that is indescribably mysterious. Once in a lifetime or would rather with the spirit of the meeting.
This year my keyword is "Buddha hand Buddha".
Also this year we thank you.
---
2006In January 1.

A happy new year.
All my best wishes and good health of our best wishes. This year we will be appreciated.

This year "as a rheumatoid arthritis medicine high-quality health care as a high level of expertise and general internists" efforts aimed at
We will continue to.

It is often said that for example first class was so-and-so, so-and-so, 2 there is occupation,
Doctors first grade, grade 2. Lifelong physician, if you pass the national exam continues.
License renewal system was not there, after graduating from the period of time apart from training are required.
Not even no. I think the physician personal awareness is important.
Is a "vegetarian day".
Losing the one not lost original by built up with age, and go through the years
Also believe that cope well in mind there.


---
5/1/2004

In practice, half a year has passed. It is a hospitality attitude as a hospital room, and the staff, I myself still uncertain confidence day by day. Often reflect on the practice itself, of course, how our happy, always insecure, is. I would so not just always neglected efforts to better in the future thank you I wish.
Wrote the last greeting, my specialty is "rheumatic diseases" is especially this area is areas basically can see General internal medicine widely. Diabetes and is naturally also so-called lifestyle diseases, such as high blood pressure range. In a sense, is a "Jack of all trades". Take the cooperation and General Hospital, however, and it have all equipment and personnel to another, always ready, and to introduce at any time about things beyond the reach of my going in.
We intend to advance further to 西成田 clinic have a significance but what is.
We like those who graduated from please let me include a candid opinion.


---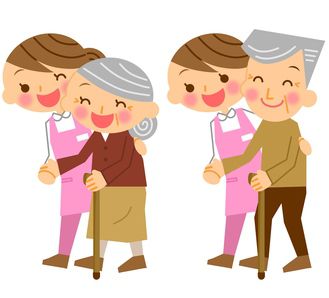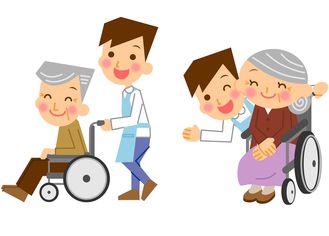 This page has been automatically translated. Please note that it may differ from the original.